We offer several intimate dining rooms for upscale fine dining. All dining rooms are equipped with working fireplaces for warmth, tranquil, romantic atmosphere in all areas of the restaurant. Vienna houses an extensive wine cellar featuring the wines of the world from Austria, France, Germany and South Africa to Australia with hundreds of labels to choose from.
The restaurant is quite proud to offer an accomplished staff with out the attitude. Our guests should relax and experience warmth & hospitality beyond expectations.
Specializing in Austrian and German cuisines as well as Hungarian, Polish, French and Swiss. Even your dining companions who prefer a great juicy steak or seafood additions of the day- Our dishes are sure to please every palate.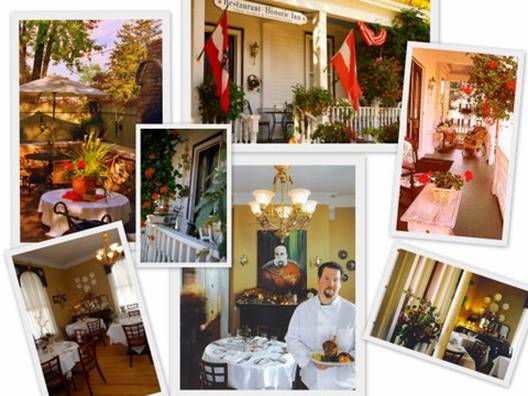 Group Function/Weddings/Rehearsal Dinners
Groups may call and reserve for a private party of 6 or more on any day of the week by reservation only. The entire Inn may be reserved for private functions, corporate retreats, rehearsal dinners, intimate weddings, retirement, birthday, anniversary, conferences, pharmaceutical seminars, bridal & baby showers. Fraternal organizations are always welcome. Ask about Vegetarians/Gluten-Free

prepared to order menu items. We cook to order just about every sauce and dish on our menu
Call about planning your next event with us!