Reservations (508) 764-0700 email: info@thevienna.com
Viennesse & Classic Cuisine



Offering Knowledge of Austrian, German, Swiss, Bavarian, French Polish, Hungarian and even some dishes of Russia - After all, they were ALL cousins!
For the less adventurous person be sure to try our Steaks and Seafood - Sure to satisfy any taste. Wiener Schnitzel, Schnitzel Cordon Bleu, Sweet Chicken Paprika, Beef Stroganoff, Tafelspitz or Sauerbraten? We've got the place for you! Do you have a special someone who is celebrating and deserves an unforgettable dinner in an upscale, romantic setting. Our unique restaurant atmosphere and fire-side dining awaits you and your guests!

Do you have a special request? Give us a call and we'd love to assist you!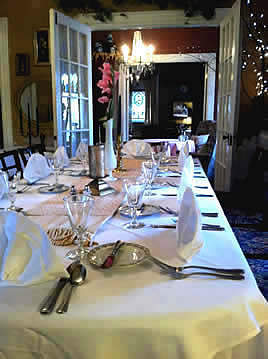 Sitzungzimmer dining room (located upstairs)
is opened up to the Cove and our Konigzimmer
Guest suite ~ as they all adjoined to create an
area for a private dinner party
Our parlor room is grand for a Sunday afternoon leisure Dinner or relax by fireside~Enjoy a cappuccino & dessert!




Our Vienna Frauliens are ready to serve you!
Our Franz Josef Dining Room seats up to 24 guests comfortably - The Rembrandt dining room 18 -20 guests

Vienna's Staff are eager to meet your "Special Dietary Concerns or Details regarding your specific celebration requests".
Help us make your evening unforgettable
Call us for an added personal touch such pre-selected bottle of wine present at the, a personal note/card at your guests seat, pop some Champagne for some friends Anniversary or just some flowers waiting at your table on arrival. When you look best, we do as well!





Scan our QR code with your smart phone to have all our info directly in your contacts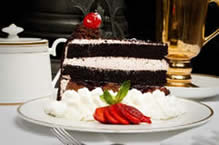 Click for our Delicious Viennese Desserts Menu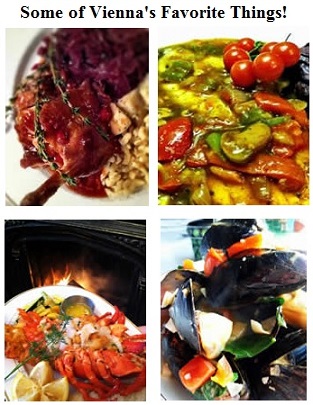 Fried Camembert Cheese, Roasted Duckling Au piorve, Baked Stuffed Lobster, Mussels a la Vienna
ADDITIONAL LINKS & INFORMATION
More Historic Inn-formation
Catering Services
New England Area Attractions
Family History - How It All Started For Chef Jonathan Krach
Follow Us on Facebook
Grand Father's Austrian Passport of 1909

Artsy Photos

Printable Vienna Brochure
Home | Restaurant Page | Historic Inn | Welcome Page | Press | Contact Us | Directions